The clock is ticking and it's time to act! Fight the Fire is a magazine written from an ecosocialist perspective coming from the frontlines of the climate justice movement. We are running. While we catch our breath between the many things that are happening, we need to think about what we've been doing and look into the future. Until we win, everything we do is practice, and we constantly need to keep focus: try, fail, analyze, improvise, improve, escalate. What will it take to change the system? Who will do it? What future are we going into? We will reflect, along with other contributors, on key ideological, political, strategic and tactical issues for the movements that need to change the world and stop social and environmental chaos during our lifetimes.
Click here to read our latest issue (5):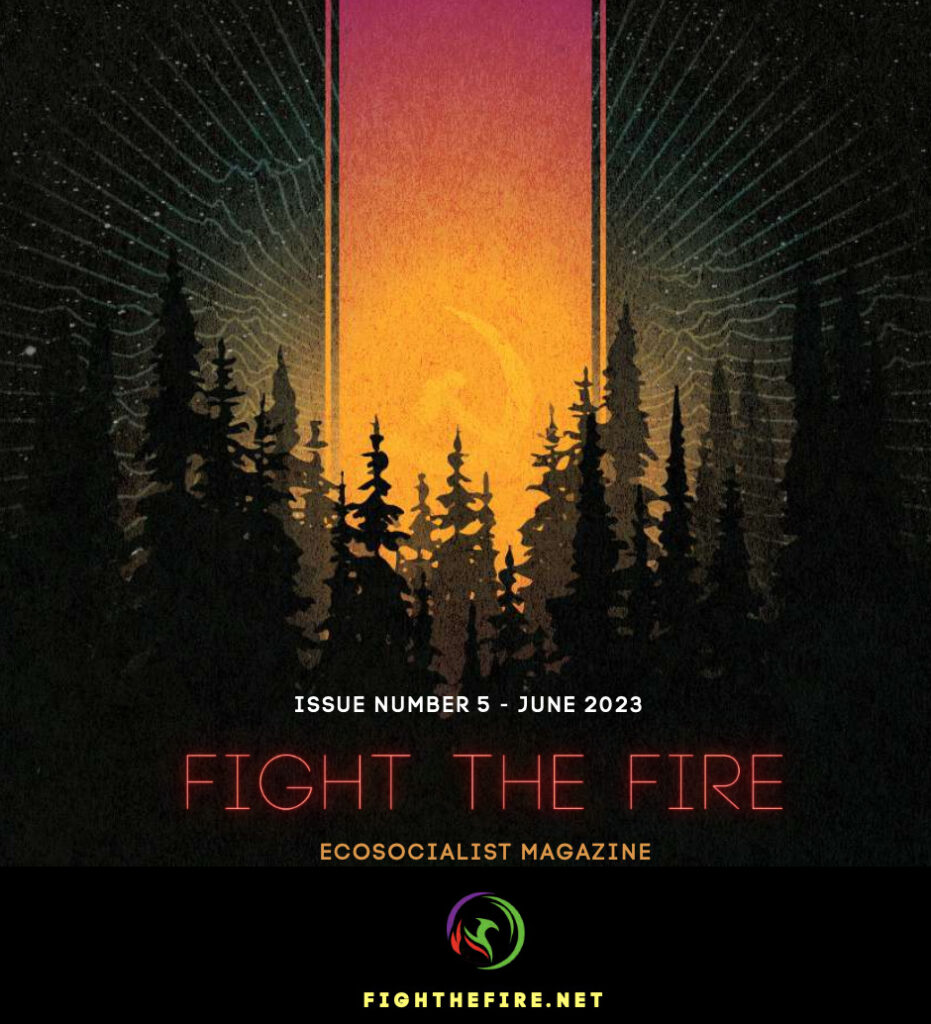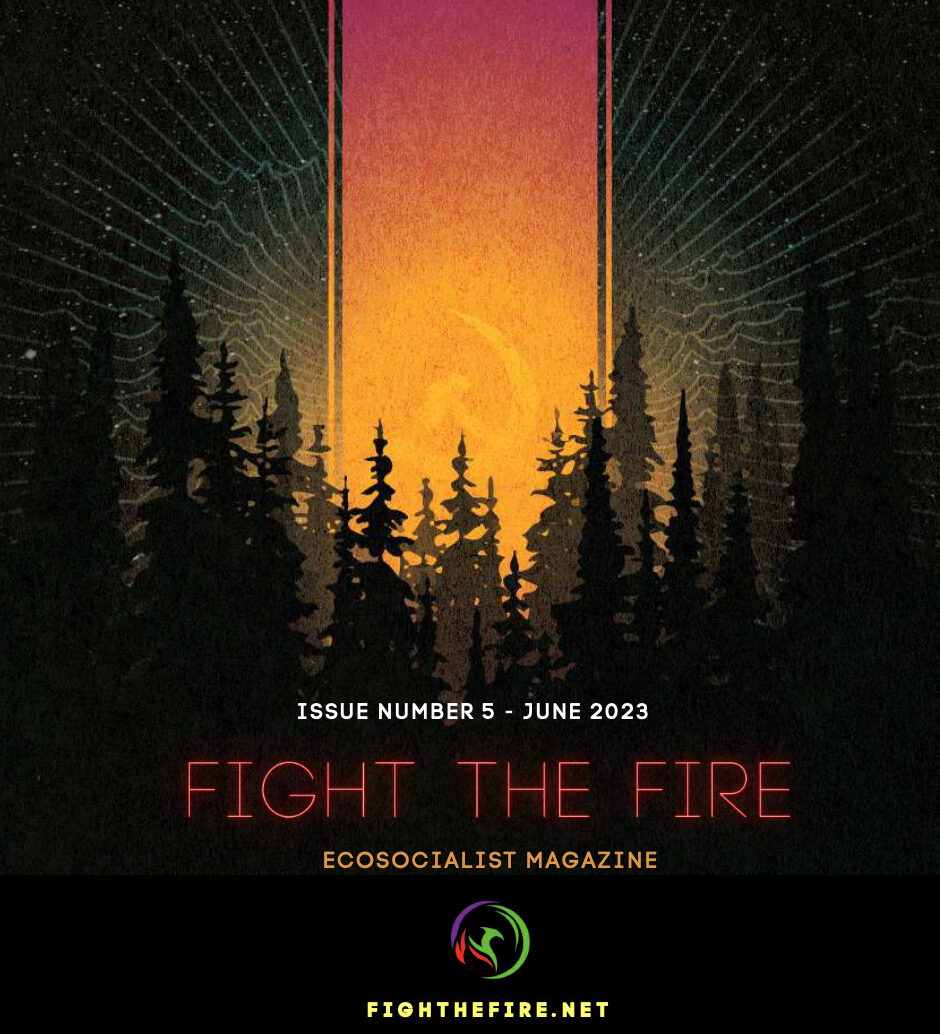 Read our previous issues: 1, 2, 3, 4, subscribe to our website and follow our social networks to be informed, to receive our latest articles, podcasts and our bimonthly issues that will tackle the big issues on how to do a revolution and save ourselves. You can also help us with your financial support to this militant effort by contributing through our Open Collective.