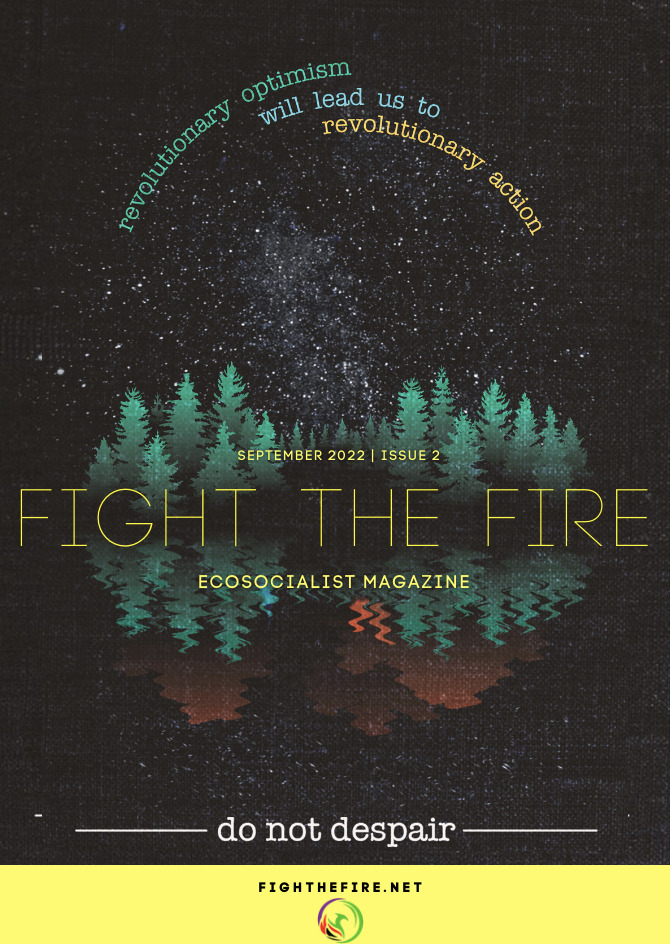 Two months after our first issue, we are back with a new number!
Today, the movement goes out into the street in a Global Climate Strike. It will be the beginning of a time of unrest, mobilization, cost of living crisis and the urgency to strategise and organise plans do win at many levels.
In this number, we begin a cooperation with Earth Liberation Studio, which designed our cover. We hope this partnership continues for many more numbers, as we love what they do. Our magazine is smaller than the first number (which was huge), with an article on End Fossil – Occupy, by Matilde Alvim from Portugal and Disha Ravi from India, an article on how to start thinking about a revolution in practical terms, and a reflection about reproductive struggles in North and South America by Susana Draper from the USA and Veronica Gago from Argentina. Sinan Eden contributes a second article on theories of change from Lenin until our time. Antonio Zambrano reflects on the possibilities and dangers in the shifts currently occurring in Latin America today. Jonathan Neale argues that ecosocialism in the age of climate change needs to stop being a niche, an abstract ideological program, and turn into a concrete, practical, non-dogmatic plan for the future.
We hope you enjoy this new number, download it, read it, comment and share it with others. We will be back in November with our third issue!