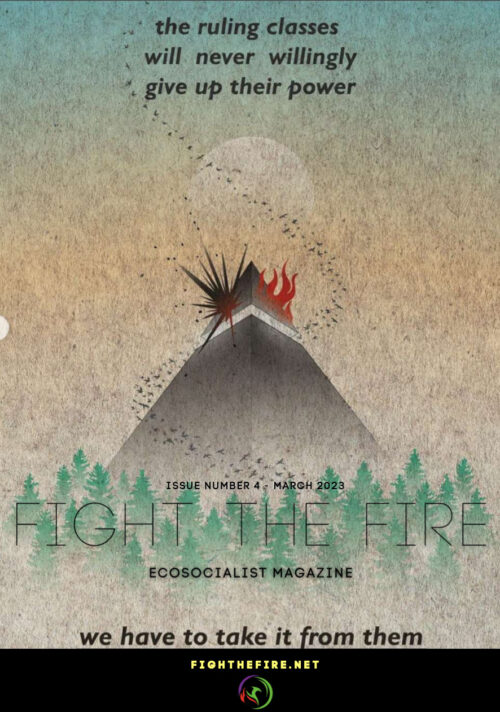 Fight the Fire #4 is Out!
A day after the new IPCC report came out and barely a week before the European Gas Conference blockade in Vienna (Austria) takes place, Fight the Fire number 4 is out!
With articles from Verena Gradinger, Phili Kaufman, Hernando Quispe, Les Levidow, Michele Tylicki and João Camargo, our magazine goes into the recent events in Lützerath and Rojava, the upcoming actions in Vienna, an article on the social agency for system change and an analysis on the politics of advertising and alienation.
The Editorial is signed by Antonio Zambrano.
The current number has been delayed beyond its original planning release date. We will strive to speed up publishing and come out again in May!