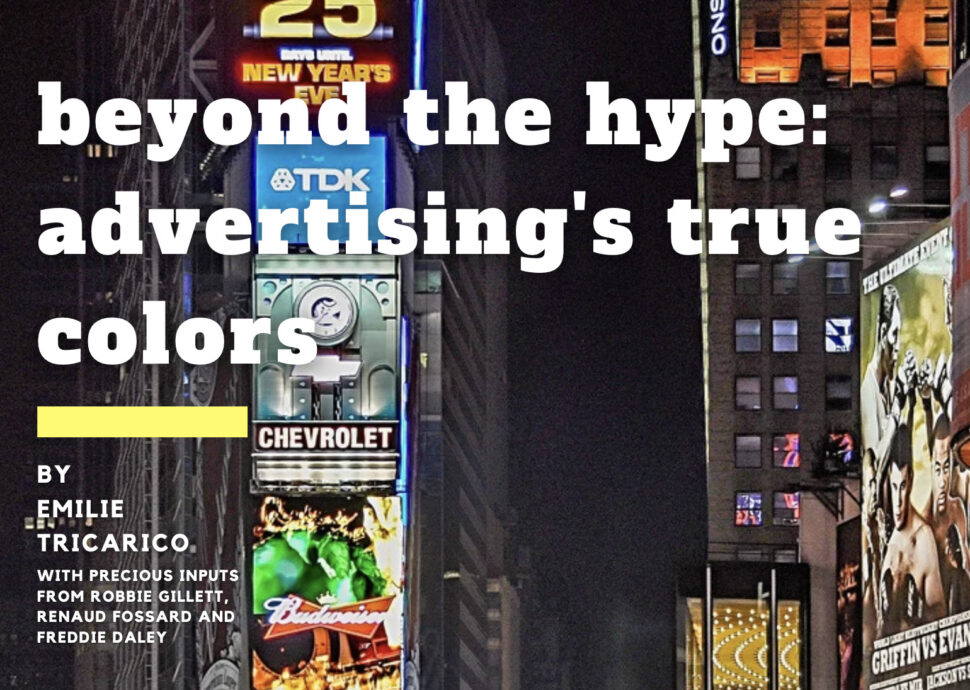 Beyond the hype: advertising's true colours
by Emilie Tricarico (with precious inputs from Robbie Gillett, Renaud Fossard and Freddie Daley)
The issue of corporate advertising may appear less pressing at a time when social and ecological crises converge, calling for nothing less than a full system rehaul. But it would be a mistake to dismiss the impact on people and planet of a global business of over 1.3 trillion dollars. Undeniably, advertising is a powerful force in the global economy and a political tool for corporate influence, acting as a central lever for capitalist accumulation by creating new needs and desires in order to keep extracting rents.
Advertising and the climate
The story of advertising dates back to the end of the 19th Century, when brands were publishing information about their products in the popular media of the time, mostly newspapers and radio. Towards the end of the 20th Century, the volume and content of advertising greatly evolved. This showed that advertising was not a mere information tool, but in reality served a function of consumer influence. Advertising's consequences for mental and physical health as well as gender stereotypes are now well evidenced. Besides, a 2014 UN special report raised concerns about the insidious impact of advertising over people's decision-making after finding that advertisers techniques are able to stimulate an emotional response and circumvent individual rational choices.
But outside the traditional counter-cultural circles, far less attention has been placed on its environmental impact among mainstream climate campaigners. This is likely explained by the fact that until recently advertising was mainly analysed through a cultural lens rather than a political economic one – despite advertisers boasting about the positive role of advertising on GDP growth. However, new studies carried out at the macro-economic level, in both the U.S. and France, have been able to  quantify the extent to which advertising increases aggregate household consumption. While in the U.S. this represented a share of 7% of household consumption, over a 30-year period, in France it is estimated to be about 5.3%. In both cases, to finance that additional consumption, people had to work longer hours, while companies increased their markup.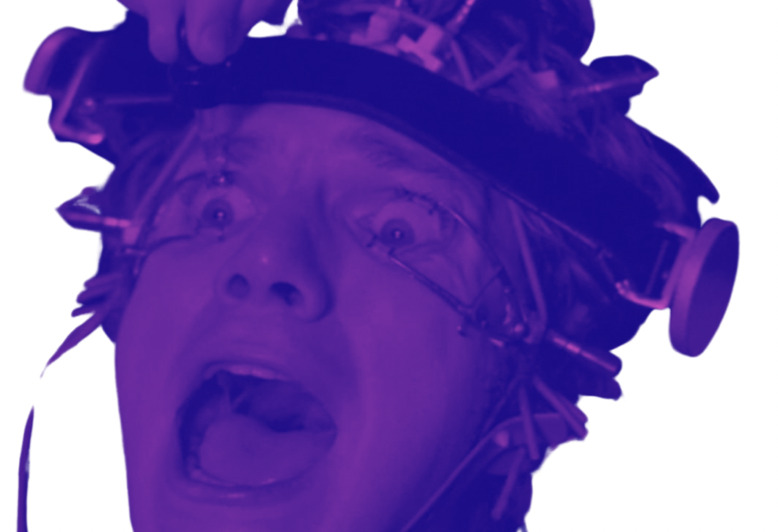 More specifically, when we look at what kind of consumption advertising generates, it is often the most damaging for the planet and our health. Among the world's top advertisers are several car manufacturers, soft drinks and fast food giants including Coca-Cola and McDonalds. A similar result was found at the national level in France.
Unsurprisingly, advertising isn't bolstering the much-needed socio-ecological transition but rather helps shoring up the profits of global corporations with the most harmful climate impacts. New studies have also been able to quantify the CO2e impact generated by advertising. In the UK it was estimated that in 2019 advertising added up an estimated 28% to the annual carbon footprint of every resident.
Other studies have shown that globally adverts for airlines and cars in particular were respectively responsible for adding up between 202-606 million tonnes of CO2e emissions or the equivalent to the entire GHG emissions of the Netherlands to about twice that of Spain's total emissions for 2019.
The new frontiers of advertising's influence
In consumer-driven societies, advertising plays a huge function – that of boosting demand to fuel the capitalist engine of growth. New trends of product obsolescence, like the intentional reduction of a product's lifespan organised on an industrial scale, are essentially driven by marketing campaigns. This is particularly prevalent in the fashion industry and is the number one reason for buying a new mobile phone today.
Greenwashing
But with an increasingly saturated market share, brands now must have recourse to ever more astute strategies of influence by appealing to consumers' values. It is therefore not surprising that with the rise in public concerns over the climate crisis, corporate advertising has significantly shifted towards showing its 'green colours'. This is becoming a huge problem for climate campaigners, who have to face an increasing amount of greenwash advertising which serves to boost those companies' green credentials while confusing the public about the real impact of their business model. Lately, the practice of greenwash marketing has taken up huge proportions. The apparent rule of thumb is that the worse the company's impact on the environment, the more outrageous its greenwashing stunts.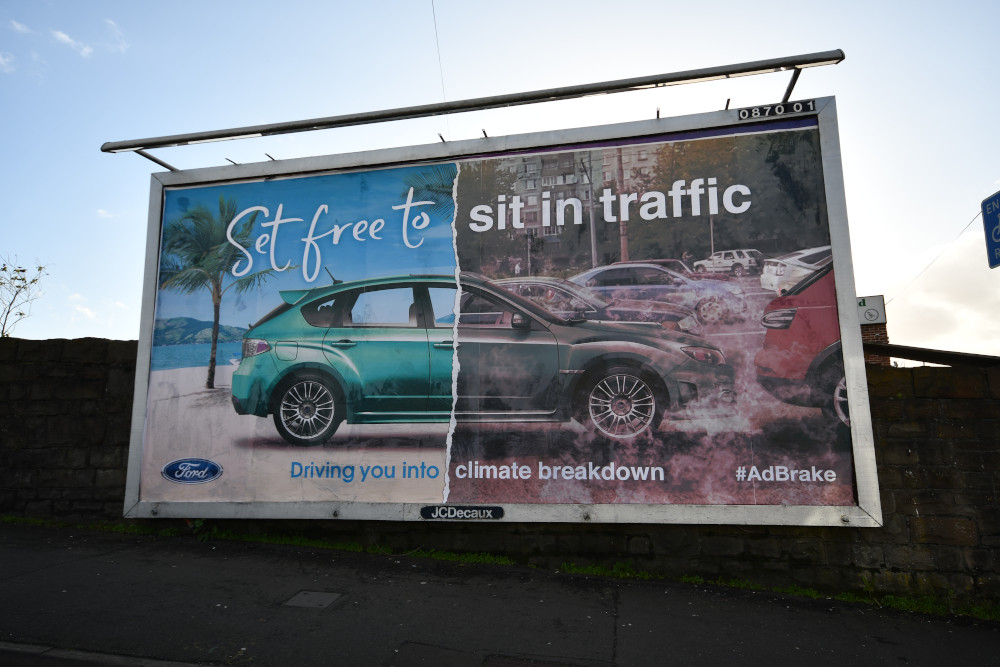 In fact, fossil fuel companies and other high-carbon firms have a special interest in maintaining their social licence to operate while public opinion is steadily mounting against them.
Oil companies like Shell, Total and BP are well known for their misleading green marketing. Shell came under fire recently over its 'CO2 neutral' advertising campaign after law student brought a complaint to the advertising self-regulatory body in the Netherlands, which ruled the advertising was indeed misleading.
This year in France, NGOs took Total to court for commercial deceptive practices due to the fossil fuel company's inability to support its claim of achieving "net carbon neutrality by 2050". BP, famously known for rebranding itself 'Beyond Petroleum' in a green PR stunt designed with the ad agency Ogilvy & Mather in 2000, is also surfing over the current global energy (and climate) crisis to launch marketing campaigns that portray the company simultaneously as a reliable partner for energy security and an investor in low-carbon energy – a contradiction that is only lost on the oil & gas company.
Airlines have also  got on board the greenwash trend by promoting 'carbon-neutral' flights based on false promises of carbon offsetting schemes and sustainable aviation fuels. Easyjet's greenwash ad campaign which was timely released during COP26 in Glasgow, was targeted in complaints to the UK self-regulatory authority for its misleading nature but the authority decided not to rule against it. KLM, which aired similar adverts, is facing the world's first lawsuit over an airline greenwashing.
Sportwashing
A further area where corporate influence is at play is in sport. This is simply a continuation of what cigarette companies used to do, before tobacco advertising and sponsorship were banned, using the field of sports as a billboard for their deadly products. Indeed, contradictions don't seem to be a concern in the advertising playbook. Today, big tobacco has been replaced with big oil, carmakers, airlines and other harmful companies. One report that looked at the extent of high-carbon partnerships in global sports finds over 250 deals struck between polluting companies and sporting events, clubs, leagues and associations. The automotive industry was found to be the sector taking the lead on 'sportwashing'. Recent deals include British Cycling's eight-year partnership with oil giant Shell, which backfired among athletes, health professionals and climate activists. Many British Cycling members also publicly resigned their membership.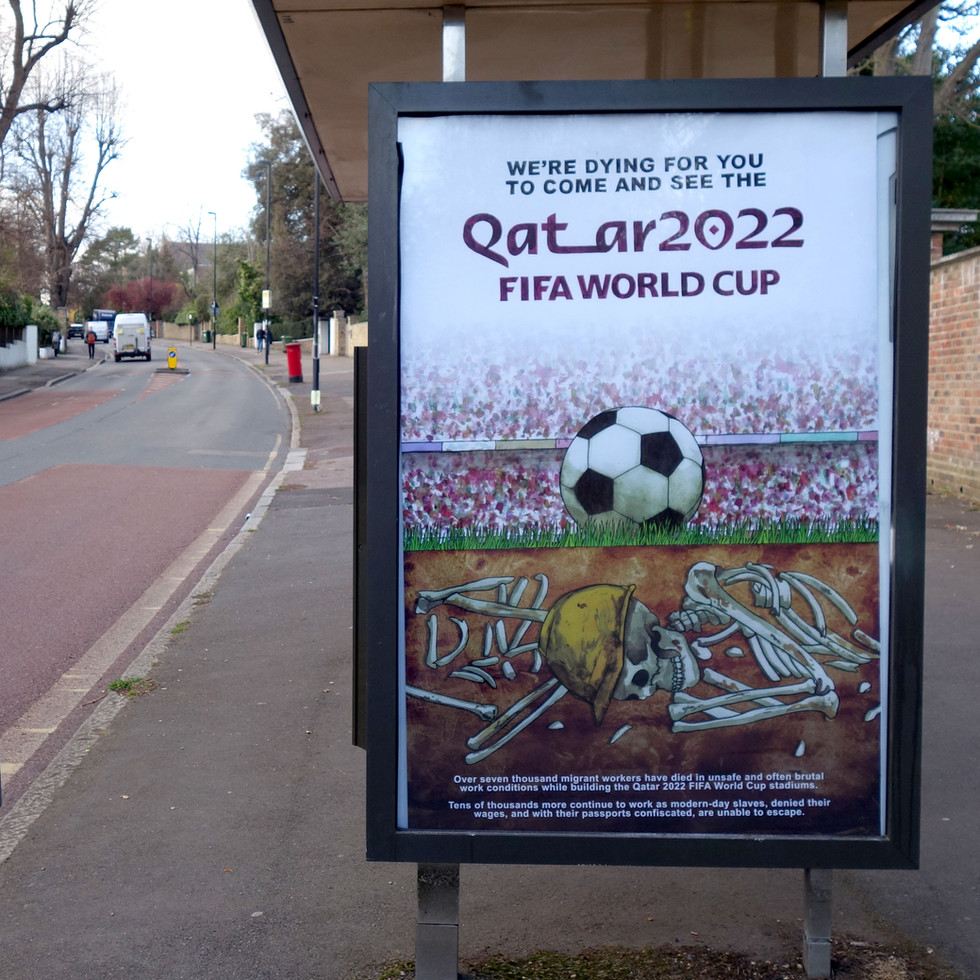 Sportwashing is set to reach new heights with the Men's FIFA World Cup in Qatar – a football tournament like no other. The organisers are claiming that this tournament will be the first 'fully carbon-neutral' World Cup. But the main ad partners are fossil fuel giant QatarEnergy, state-owned airline Qatar Airways, and SUV giant Hyundai: an unholy trinity of high-carbon sponsors. There's no doubt that the state of Qatar is using the 'soft power' of football to launder its reputation on the world stage as it emerges as a fossil gas superpower.
A new movement of resistance against harmful ads
Several cities across the globe have already taken a stance against advertising and decided to reduce or remove outdoor advertising sites altogether. The movement started from São Paulo when the city removed most of its outdoor advertisement in 2008. In 2015, the french city of Grenoble followed by removing 326 advertising billboards. The Mayor of Grenoble commented, "We want a city which is less aggressive and less stressful to live in".
Over the last few years, with the pressing climate emergency, the focus has increasingly shifted over the adverts of big polluters. Among others, campaign groups like Reclame Fossielvrij in the Netherlands, RAP in France, Badvertising in the United Kingdom and Sweden, Clean Creatives in the U.S. and Comms Declare in Australia have all contributed to frame advertising as an issue of climate concern.
The interest generated in the topic led to the launch of a European Citizens Initiative  to  demand a ban on fossil ads and sponsorship – including adverts for fossil fuel, car and airline companies. While the petition didn't pass the required one million threshold to force a debate in the EU parliament, it received huge public support with over 300,000 signatures and opened up a public debate about the issue.
In addition, several wins have been achieved in various localities around the world: Sydney in Australia voted to ban fossil fuel ads. Other localities in the Netherlands following Amsterdam's lead are taking steps to ban fossil ads at the city level. Three English councils have done the same, and discussions were sparked at the political level in both Sweden and Spain.
Subvertising tactics
With the democratisation of printing, graffiti and paint technologies from the 1960s onwards, 'subvertising' became a prominent practice employed by protesters and culture jamming collectives. Subvertising – derived from subverting and advertising – is the practice of appropriating and subverting dominant culture by targeting outdoor advertising spaces.
Groups like the Billboard Liberation Front in San Francisco and BUGA UP in Sydney were some of the first collectives coming together in the 1970s to build a visual response to the aggressive advertising of alcohol and cigarette companies. Through writing their own manuals and appearing in local media channels, these collectives helped the expansion and diversification of subvertising practices across cities around the globe.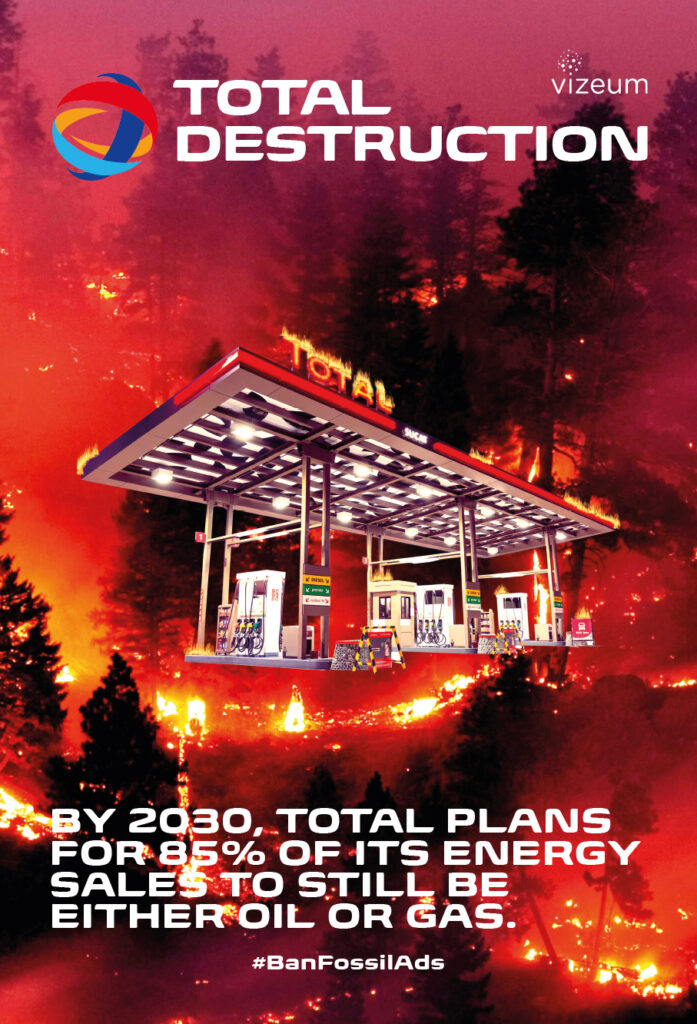 Today, climate groups are appropriating subvertising tactics in their own campaigns to expose climate criminals. In September 2022, widespread subvertising actions took place in 15 European cities, including Rome, Lisbon, Barcelona, Nantes, Paris, Liège, Brussels, Amsterdam, Utrecht, London, Bristol, Brighton, and Manchester. Grassroots groups used satirical artwork to cover-up billboards  and  to  specifically denounce the airline industry's harmful and greenwash advertising as well as projects of airport expansion in cities like Bristol and Liège. Campaigners were also keen to publicly name and shame the ad agencies working for these airlines.
Fossil ad bans
In December 2020, Amsterdam became the first city to pass a motion against high-carbon advertising. The motion states that, "excesses of advertising for fossil products, such as for flying holidays for dumping prices or directly for companies working in the fossil fuel industry, should be prohibited" within the city. Following Amsterdam's lead, five other Dutch cities – The Hague, Utrecht, Leiden, Enschede and Haarlem – passed motions to ban fossil ads. The Hague, however, later rejected an opportunity to include a fossil ad ban in the local ordinance.
In August 2022, following recommendations from a Climate Citizen Convention on the need to ban advertising for all polluting products, and in particular for SUVs, the French Government adopted, with much reduced ambition, a law to restrict advertising for fossil energy. The ban specifically targets advertising for petroleum energy products, coal mining and fossil-based hydrogen. Adverts for natural gas will still be able to be aired until June 2023. However, French anti-advertising campaigners have expressed concerns at the limited potential of the ban given that it does not prevent fossil-based companies to take part in greenwashing marketing, like the adverts for renewables which make up the majority of these companies' advertising. Besides, adverts for energy products containing a minimum of 50% renewables are still permitted under the new decree.
In August 2022, the city of Sidney voted in favour of a motion to ban fossil fuel adverts and sponsorship. This move follows an open letter to the Council, coordinated by the campaign group Comms Declare, with more than 200 health professionals and organisations demanding a ban on fossil advertising and sponsorship. Earlier in the year, two Australian councils passed motions to restrict fossil ads and sponsorship on council-owned sites.
In the United Kingdom, three local authorities (Norwich, Liverpool and North Somerset) adopted motions in 2021 in favour of ethical or low-carbon advertising policies – removing adverts from high-carbon companies on their council-owned sites.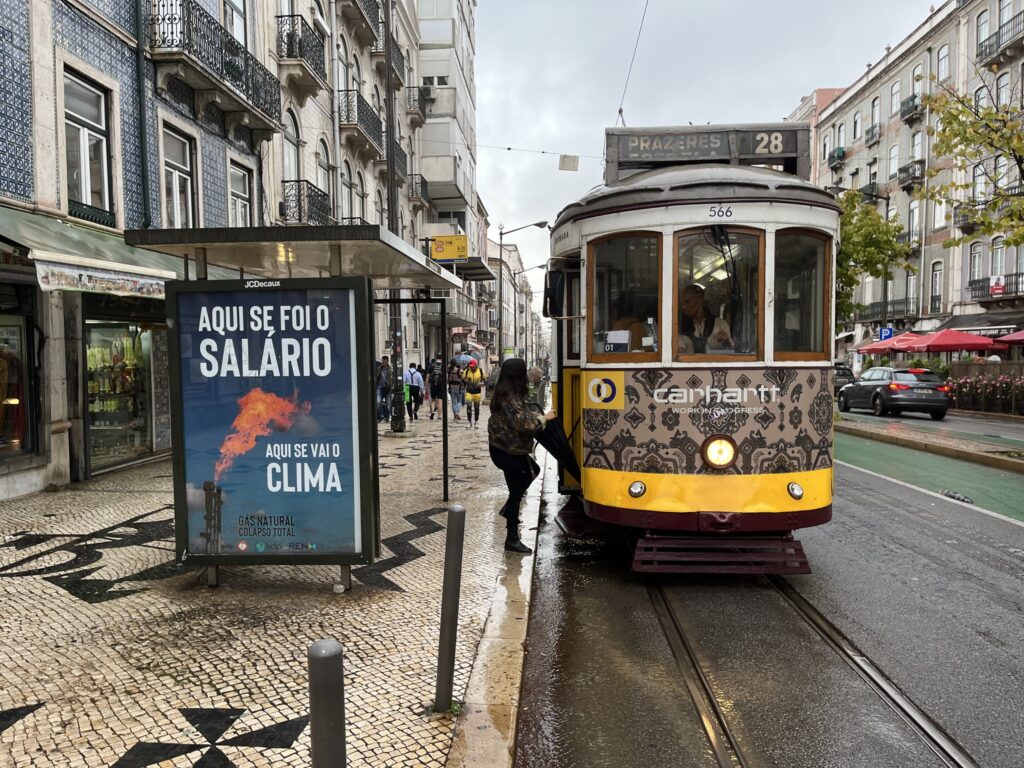 While there are solutions to limit advertising's harmful impacts, more remains to be done to problematise it across society – and in particular that of high carbon products and companies – as a block to deliver effective climate action. But what is certain, is that greater scrutiny is now being placed on both ad-land and  corporate giants who are feeling the heat after recent public complaints, subvertising campaigns, initiatives and lawsuits were filed against them. Now it is about making the tide bigger and keep winning battles against corporate advertising's pervasive reach.
---
Emilie Tricarico is an ecological economist and a member of the Badvertising Campaign asking to stop adverts fuelling the climate emergency. She is also a Work & Economy organiser with Climate Action Leeds, and a co-founder of SEEkonomics, a collective for social ecological economics approaches.
Robbie Gillett is campaign manager at Badvertising and the co-founder of the Adfree Cities network of counter-advertising groups supporting local organisers  in eight British cities to reduce harmful advertising in their communities. He is also a co-founder of the Subvertisers International network.
Renaud Fossard is co-founder and Secretary General of the French think tank Communication and Democratie (CODE). He is also a co-founder of Subvertisers International and has been campaigning for the regulation of advertising and communication activities since 2015
Freddie Daley is a research associate at the Centre for Global Political Economy at the University of Sussex, a researcher with the Rapid Transition Alliance, and a campaigner with Badvertising. He coordinates the Sports for Climate Action Cool Down network as part of Badvertising.